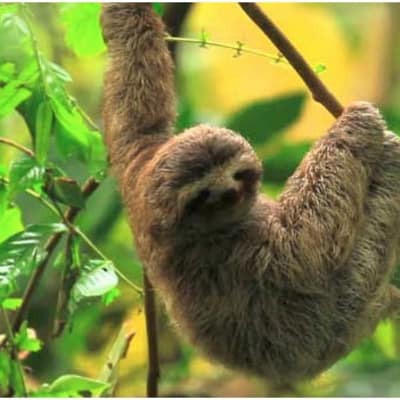 Tours
Activities, excursions and day trips from the Caribbean
Chocolate Forest Experience & Coconut Beach Trail / Thursday

$49 per person
Your tour starts by taking the transport with your guide to the Caribbeans Coffee shop and organic Chocolate Factory for the Chocolate Forest Experience tour. Our guide will teach you everything you need to know about cacao, chocolate history, tropical wildlife and of course chocolate making.
---
Cahuita National Park Hike Waterfall / Tuesday & Friday
$49 per person
We will pick you up at your hotel and drive to Cahuita National Park. The tour will start at the Kelly Creek ranger station,this is the entrance closest to Cahuita town. From here our professional naturalist tour guide will use his sharp senses to spot animals.
---
Jaguar Rescue Center & Punta Uva Beach / Monday & Wednesday

$55 per person
This trip combines two activities: a visit to the Jaguar Rescue Center and a visit to Punta Uva's sightseeing point. The Jaguar Rescue Center rehabilitates mistreated, injured and/or confiscated animals, which are then reintroduced to their natural habitat in protected areas. Visitors have direct contact with monkeys, wild cats,sloths, raccoons, anteaters, marsupials, reptiles, amphibians, etc.
---
Caribe Fun Full Day Tour! / Saturday
$79 per person
Our guide will take you to the Local Farmers Market where you will have the chance to see, try and buy all the fresh & local products made it by the Local Farmers, you can get a steamy cup of coffee or fresh fruit to start the day the best way possible. We are going to spend like 30 min here, after this, we'll head to the Jaguar Rescue Center, one of the must-see places in town. The Jaguar Rescue Center is an organization dedicated to the rehabilitation ad reinsertion to nature of all kind of wild animals that have been injured or are in harm, a truly laudable endeavor!
---
Congo Bongo Tours
---
Manzanillo Hike
This extensive reserve is home to a wide variety of animals and plants; your local guide will teach you much about what you are seeing and the scenery is spectacular too!
Duration: Approximately 5 hours
---
Manzanillo Snorkel
Gandoca-Manzanillo Wildlife Refuge located about 12 kilometers southeast of Puerto Viejo, and just south of the small village of Manzanillo on Costa Rica's Caribbean Coast is one of the most beautiful and scenic sites in the country. Fine sandy beaches, gentle waves, coral reefs near the surface of the sea all make this region a paradise for nature lovers and underwater snorkeling enthusiasts.
Duration: Approximately 3 hours
---
Gandoca Turtles
Take the opportunity to travel through time and go back to the beginning of evolution, represented by the nesting of these live fossils. This is an unforgettable walk along the Gandoca Beach.
Duration: Approximately 4 hours
---
Punta Mona Hike
In the southeast corner of Costa Rica is the immaculate Gandoca-Manzanillo Wildlife Refuge, which extends to the border of Panama. Home of monkeys, sloths, a variety of birds and much more. Your guide will take you on a walk where you will learn a lot about the rainforest and its inhabitants and see its hidden wonders that have a trained eye to detect.
Duration: Approximately 4 hours
---
Bird Watching
Thanks to our rich biodiversity, our guide will find and delight in pointing out and sharing my knowledge on the various bird species of the area, this is definitely a superb bird watching tour!
Duration: Approximately 4-5 hours
---
Sport Fishing Tour
The Southern Caribbean is characterized by the largest reef system in Costa Rica, with deep water 2-4 miles offshore. This provides unique experiences for fishing for a variety of species using a variety of techniques.
Duration: Approximately 6 hours
---
Puerto Viejo Tours
---
Caribbean Canopy Zipline
For those adventurous thrill-seekers: get a bird's eye view of the Caribbean jungle while flying through the air at top speed on zipline cables.
Duration: Approximately 5 hours
---
Cahuita Boat, Snorkel & Hiking
Cahuita National Park is one of the highlights of the area. This trip includes a guided hike and a boat ride with a stop for snorkeling in the coral reefs.
Duration: Approximately 4 hours
---
River and Sea Kayaking with Rainforest Hike
Kayaking on the ocean at the beautiful Punta Uva and up the Rio Ernesto followed by a guided jungle hike.
Duration: Approximately 4 hours
---
Go Bananas! Plantation Tour and Beach Hike!
Go Bananas Organic & Sustainable Banana Plantation Tour
Duration: Approximately 5 hours
---
RARG Reserve Caribbean Rain Forest - Night Tour
Rainforest Animal Rescue Group - Caribbean Night Tour lets you experience the beauty of the dark! A tour not only for eyes and ears but also for your sense of adventure!
Duration: Approximately 3 hours
---
Talamanca + Shaman
We begin with the visit to the Awa, or doctor Bribri, who will receive us in his ranch with his family. There they will show us some of their customs and the history of the Bribris, through the drawings of a blanket.
Duration: Approximately 8 hours
---
Yorkin Indigenous Village 1 Day Trip
Stibrawpa is a group of indigenous women organized with many years receiving tourists from all over the world.
Duration: Approximately 8 hours
---
Horseback Riding - 2.5 hour tour
You will be picked up at your hotel in Puerto Viejo by your guide and we take you on a guided ride of the local beaches.2 1/2 hour tour with transportation.
Duration: Approximately 3 hours
---
Surf Meds Caribe
At Surf Meds Caribe, we want to teach our clients how to confront and conquer their fears, how to develop patience and confidence in themselves, and how to discover their own inner strength. We're doing all this by encouraging greater observation, care of, and interaction with nature.
Cocles Beach lesson, beginner/advanced:
Duration: Duration: 1 1/2 hours. After your lesson ends, feel free to use the equipment for two more hours to keep practicing!
---
Rafting Tours
---
Pacuare River Rafting 1-day Tour
Rafting on the Pacuare river

Duration: Approximately 12 hours
---
Pacuare 2 Day / 1 Night Trip
White Water Rafting. Rio Pacuare 2 day expedition
Duration: Approximately 2 Days
---
Tortuguero + Pacuare 3 Day/ 2 Night Trip La Casona (Economy) La Baula (Standard)
3-day Tortuguero + Pacuare Combine two of the Caribbean's best activities in this three day/two night trip. A two night visit to Tortuguero National Park and a rafting trip on the world famous río Pacuare on the third day.
Duration: Approximately 3 Days
---

Reventazon White Water Rafting Class 2-3

Duration: Approximately 8 hours
---
The Ara Project
The Ara Project is a Costa Rican licensed, government-supervised, conservation organization operated by the non-profit organization Asociación El Proyecto Ara. Its primary purpose is focused on reintroducing the macaws to their former ranges, throughout much of Costa Rica. The project is professionally staffed, open to the public and we welcome visitors and volunteers.
Tours are at 3:00pm Monday to Sunday and only available with a reservation.
For reservations at Manzanillo our Great Green Macaw release site on the Caribbean please email: manzanillo@thearaproject.org , or call 8971-1436.
Beaches
Playa Manzanillo
This is the "home beach" of Congo Bongo. A beach with a difference and full of local colour Playa Manzanillo has caves to explore, jungle trails leading to panoramic views, snorkeling off the point and boat trips to go dolphin watching.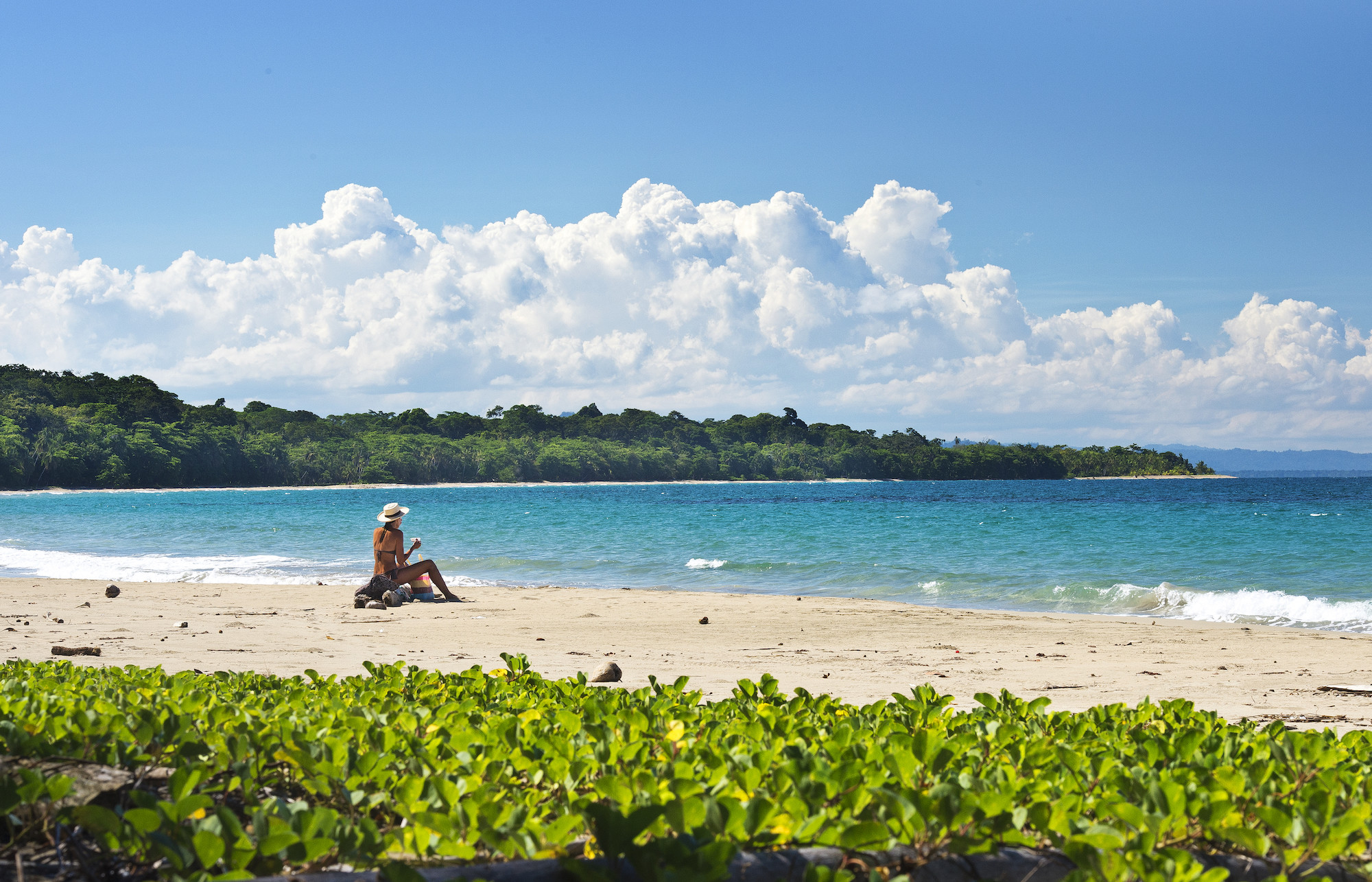 Playa Grande
Palm-fringed, white sand Playa Grande has majestic views of the bay's curving headlands in shades of blue and good snorkeling in calm clear waters. A long pristine beach stretching down to nearby Manzanillo.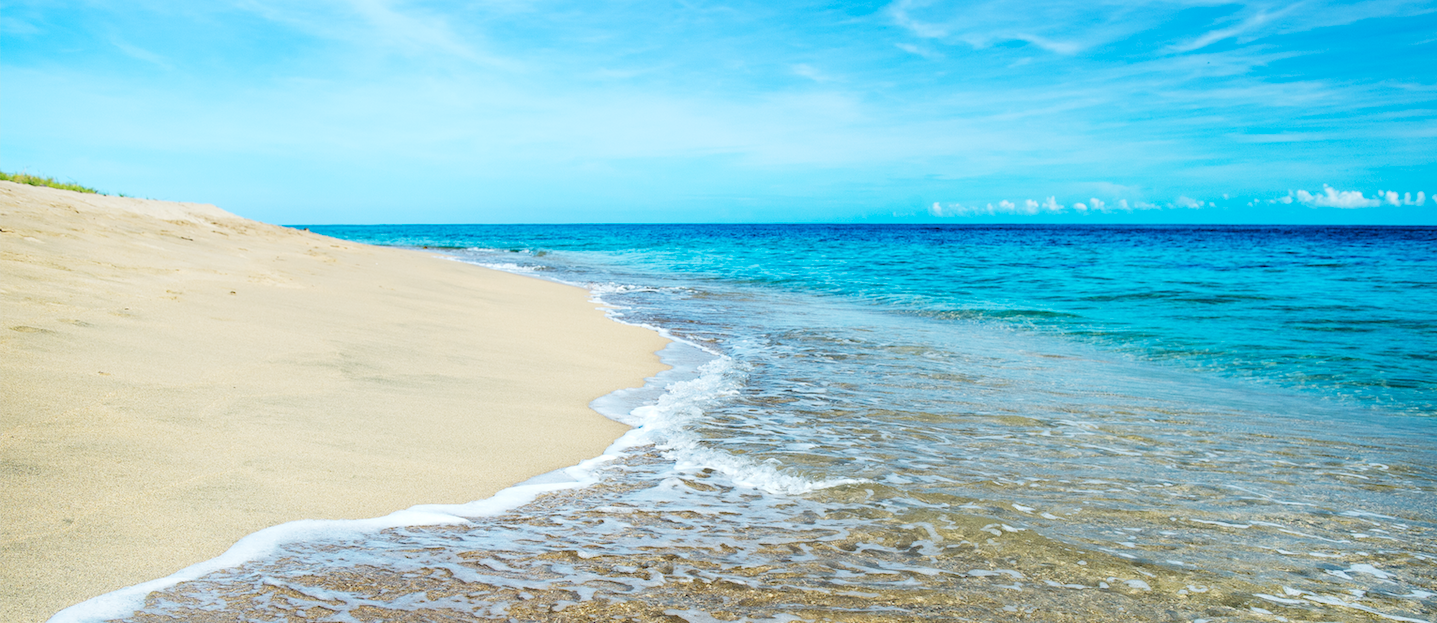 Punta Uva
An unforgettable beach where the rain forest drips from the shore into Playa Punta Uva's turquoise calm waters and howler monkeys cavort through the canopy. This is where the Dive Center is and where you do the PADI or organize a diving day.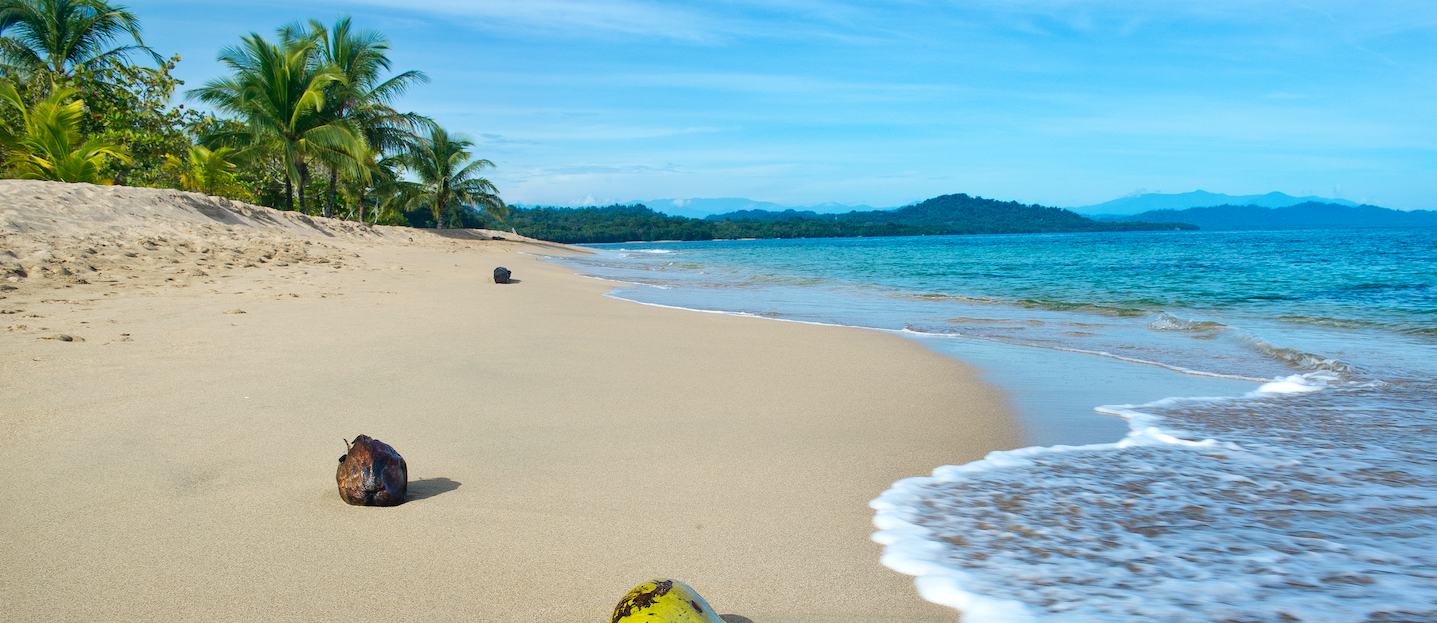 Playa Chiquita
A wide sandy beach, Playa Chiquita curves around the headland dotted with shallow coral rock pools ... add the ultimate in lazy sea bathing after snorkeling its colourful reef.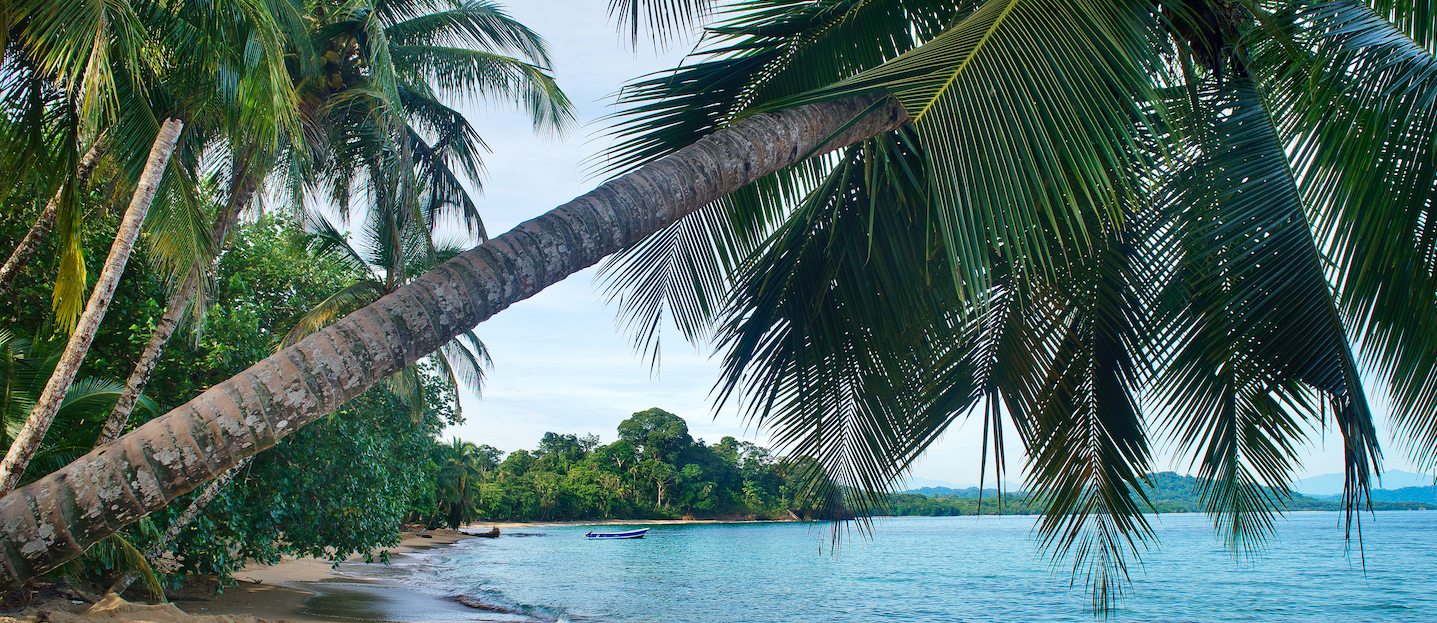 Playa Cocles
Famous for the Beach Break, this beautiful beach is a magnet for surfers. Regular Surfing tournaments attract both professionals and amateurs from all over the world. Take a surfing lesson or watch how it's done.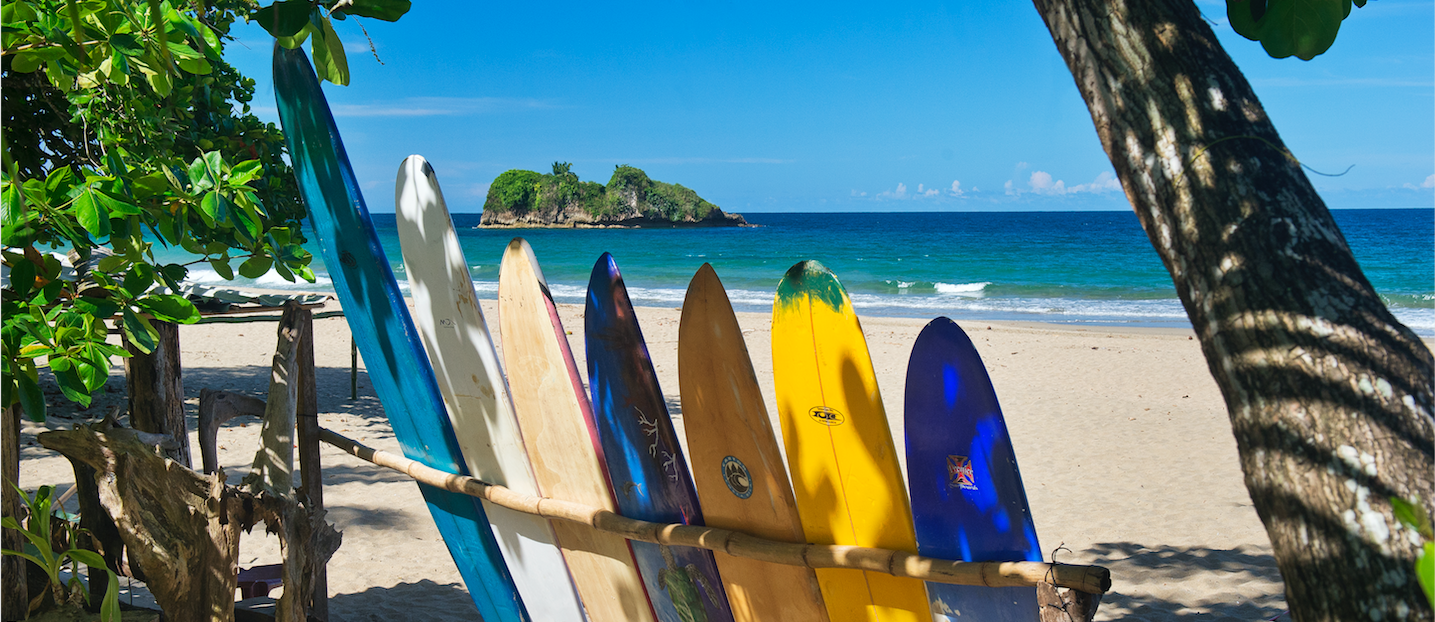 Playa Negra
Just before coming in to Puerto Viejo you'll find the Playa Negra, or, the Black beach. The sand is nearly pitch black, but it is not dirt, neither is it of volcanic origin. Rather it is has a high concentration of magnetite and other minerals. The sand is very fine and soft and this beach stretches up to the Cahuita National Park. Run quickly to the water on a hot day or you'll burn your feet!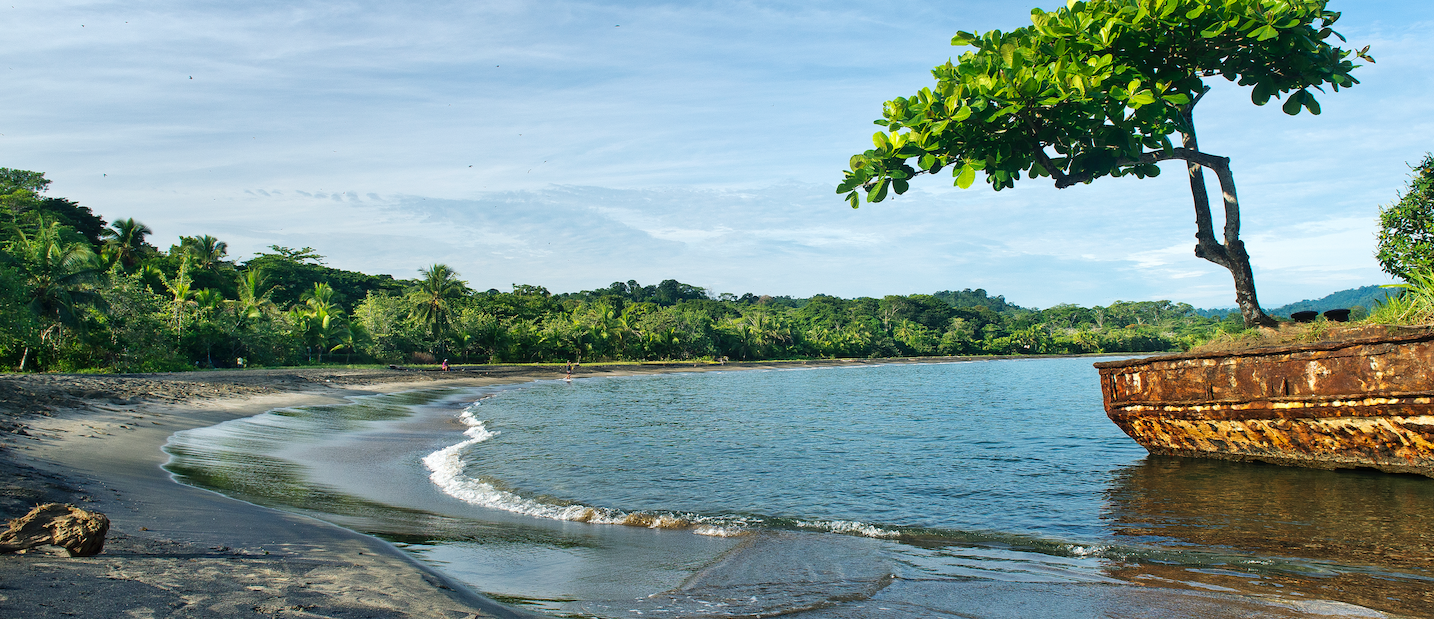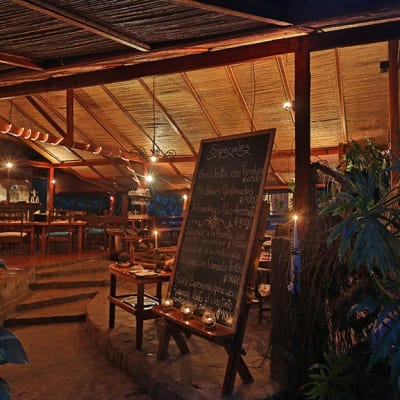 Restaurants
Pecora Nera - Cocles
This open-air joint on the jungle's edge has a deserved reputation as the finest Italian restaurant in the region. The menu has a broad selection of pizzas and pastas, but your best bet is to just ask Ilario (the owner and chef) what's fresh and special for that day, and to trust his instincts and inventions. The main dishes come with a variety of side dishes.
Chile Rojo - Puerto Viejo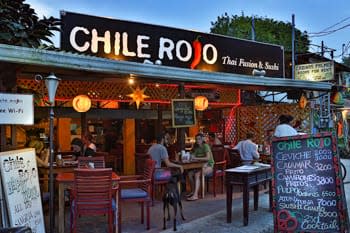 Chile Rojo offers a true taste of Thailand, Asia and the Middle East, in a cozy and casual atmosphere, complete with an outdoor patio.
They aim to give you a unique dining experience with a selection of exotic, authentic and delicious dishes. Come and experience an "oasis of flavor" with their wide variety of dishes featuring chicken, lamb, seafood, vegetarian, rice and beef side dishes. Specialized in creating exotic cocktails at very affordable prices. We serve you everything from beer to fine wine and the perfect Martini. Happy Hours daily from 6 pm - 8 pm.
Take-away is available. Open Daily 10 am - Midnight
Koki Beach - Puerto Viejo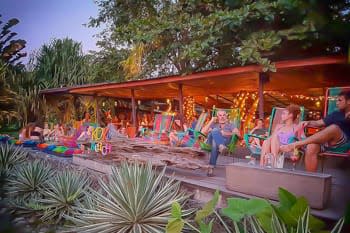 Best location of all restaurants in Puerto Viejo with a water-front chill-out view. A great place for a couple of mojitos. Food is delicious and the starters are so well-sized they can even make up for a full meal. Prices are $$ with a great price-value.
Latin fusion cuisine with a Caribbean twist. Check out their menu on their Facebook page.
Open Tue-Sun between 5pm and 11pm, closed Mondays ;-). Parking on the street. Take VISA and MasterCard. Attire "casual", Pura Vida you know.
Cafe Viejo - Puerto Viejo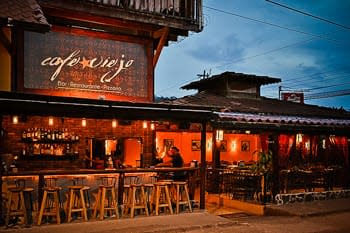 This place is set right on the busiest corner of "downtown" Puerto Viejo. You can get a wide range of pastas and thin-crust wood-oven pizzas here, as well as more substantial fish, chicken, and meat entrees. On weekends, a late-night lounge often develops here, with electronic music and dancing.
Open Wednesday-Monday from noon until 1am.
Bread & Chocolate - Puerto Viejo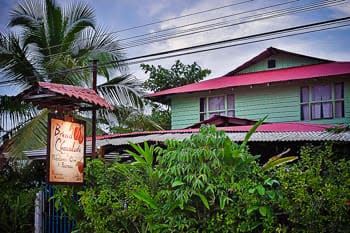 Bread and Chocolate is a small, all natural, bakery and cafe on the Caribbean coast of Costa Rica. We offer a variety of freshly baked goods, hand-made chocolate truffles, and cakes, as well as breakfast and lunch.
The owner takes pride in his food and service and comes around to chat with you. It's a place to appease breakfast, lunch and chocolate needs!
DIWO (old Jungle Love) - Playa Chiquita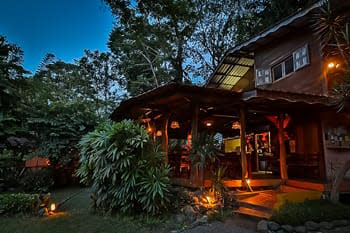 Cooking style at Jungle Love Cafe is best described as International-Fusion. Everything is homemade and fresh, and although there aren't many items listed on the menu, there are very few things they cannot make. If you are a vegan or have a certain food allergy, let them know, as they will cater to your request! They will also create a custom menu with you for your wedding reception, party or catered event in the area.
At this time they do not accept credit cards. A 13% sales tax is not included in our prices. A 10% service charge will be added to all orders, 15% for tables of 6 or more. 400 colones will be added to each takeout item.
El Refugio - Punta Uva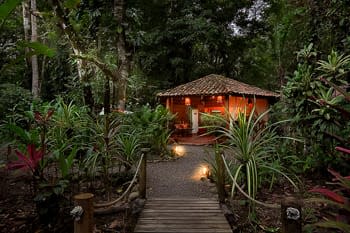 El Refugio is owned by a very friendly Argentinian couple and has a mere five or so tables, the atmosphere intimate and perfect for a romantic dinner. The food is beyond compare. The prices range from 3,500 colones to 12,000 colones for the best piece of meat on this coast. And when they have them, and you like mussels (mejillones), that is a must-try!
Maxi's - Manzanillo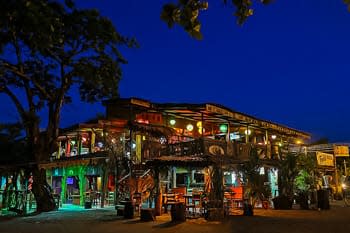 Cooled by sea breezes and shaded by tall, stately palms, this two-story, brightly painted wooden building offers weary travelers cold beer, potent cocktails, and great seafood at unbeatable prices after a day's hike in the refuge. Locals and expatriates alike—and even chefs from Puerto Viejo's fancier restaurants—come here for their lobster fix, and the fresh fish is wonderful, too. Locals tend to congregate in the rowdy but pleasant downstairs bar, where reggae beats into the wee hours.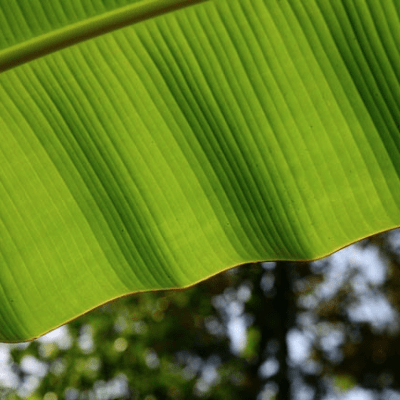 Dream Green

There are now plug-in hybrids available to rent in Costa Rica! And at selected hotels including local options Congo Bongo Ecolodges Costa Rica you can charge them for free! The cars switch to gasoline if the battery runs out so there's no range anxiety either. Read More
Take Care Of Paradise!!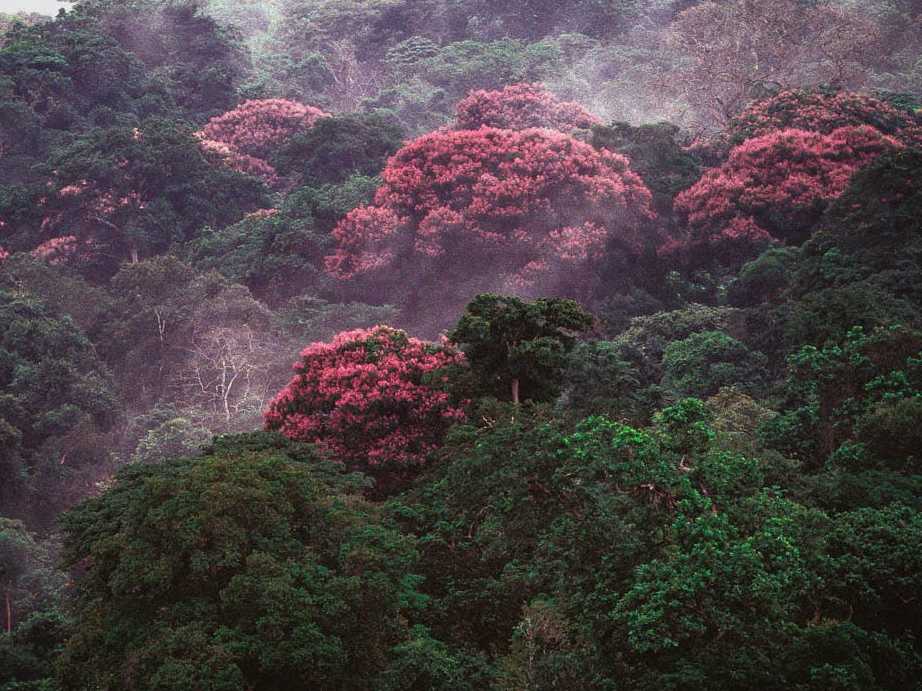 Here at Congo Bongo we contribute to Recycling in many different ways. A few examples:
All houses have three recycling bins: for glass and cans, for organic matter and trash. All organic refuse we use in the garden and to feed the wildlife animals that live on the grounds. Glass and cans get picked up by a recycling company. The local trash truck picks up non-recycling trash. We also recycle batteries, paper and textiles.
The private walkway to the unspoiled beach in front of Congo Bongo is built from 207 recycled truck tires. We put recycled wood and sand in the tires to make it a more comfortable to walk. It is a walkway of 210 meters (230 yards) to the lovely and beautiful beach. Many people have taken pictures and used the concept in other projects in- and outside Costa Rica.
We like to be creative at Congo Bongo and find many ways to do that. You will find recycled bottles used in the houses as decoration. They are hanging, used as lamps and also worked into the shower walls. We have used recycled large water bottles in our parking area. They mark each house's parking spot and at night they illuminate. We think that is a good use of items that are often disposed of.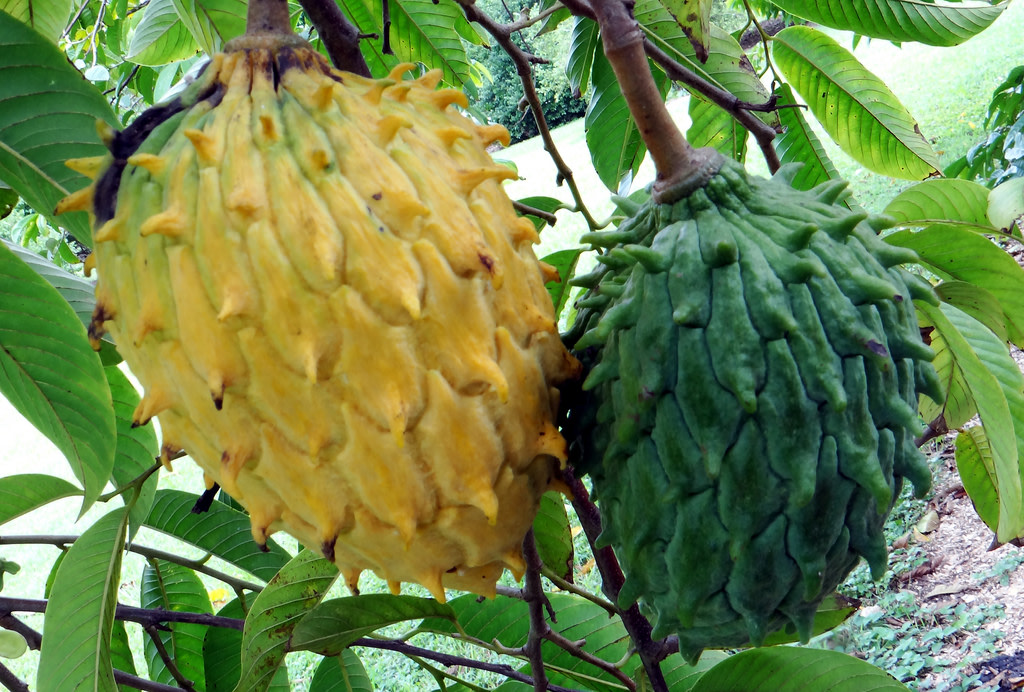 Congo Bongo reforestation project started in February 2015. The project has planted more than 2000 trees. You might ask why a reforestation project in a jungle area in Costa Rica where everything is green? Let us explain: About 40 to 50 years ago people living in this area cut down trees to build their houses. When the roads came into the area they sold wood as a source of income for their survival. This had a drastic negative impact on the local wildlife. Things are changing little by little. That is why Congo Bongo has become one of the first on the Caribbean Coast of Costa Rica to start bringing the original trees back to the area. These trees supply much-needed food to the native birds and animals. Here is a list what we have planted so far:
Almendro (Dipterix Panamensis)

Biriba (Annona Mucosa)

Casha (Chloroleucon Tortum)

Cedro Amargo (Cedrela Odorata)

Cenizaro (Samanea Saman)

Cortez Amarillo (Handroanthus Ochraceus)

Espavel (Anacardium Excelsum)

Guaba (Inga Edulis)

Hombre Grande (Quassia Amara)

Jack Fruit (Artocarpus Heterophyllus)

Mandarina (Citrus Reticulata)

Manzana de Aqua (Syzygium Malaccense)

Nispero (Manilkara Zapota)

Ojoche (Brosimum Alicastrum)

Pilon (Hyeronima Alchorneoides)

Pulsan (Nephelium Mutabile)

Sotacaballo (Zygia Longifolia)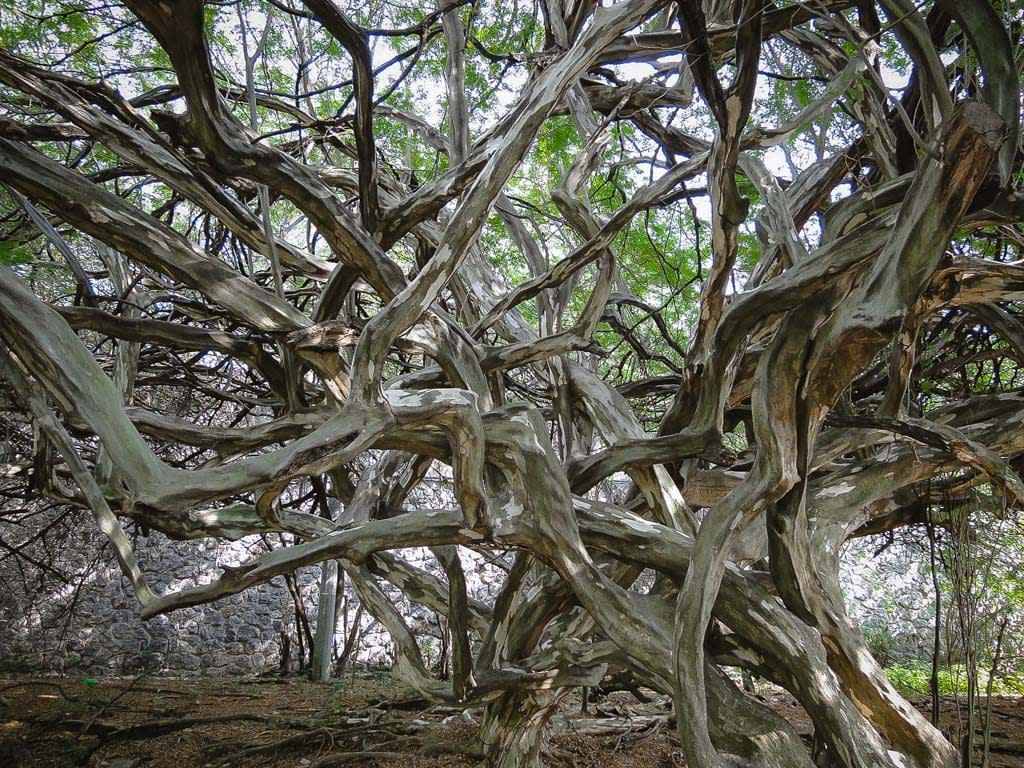 If you feel like contributing to our reforestation project you may do so. You can adopt a tree at Congo Bongo and have your name placed by the tree to show you are taking care of the world. With your help we hope to keep on planting to save and protect the natural beauty of the Caribbean Coast of Costa Rica. Please join us as we live green and love the trees around us all.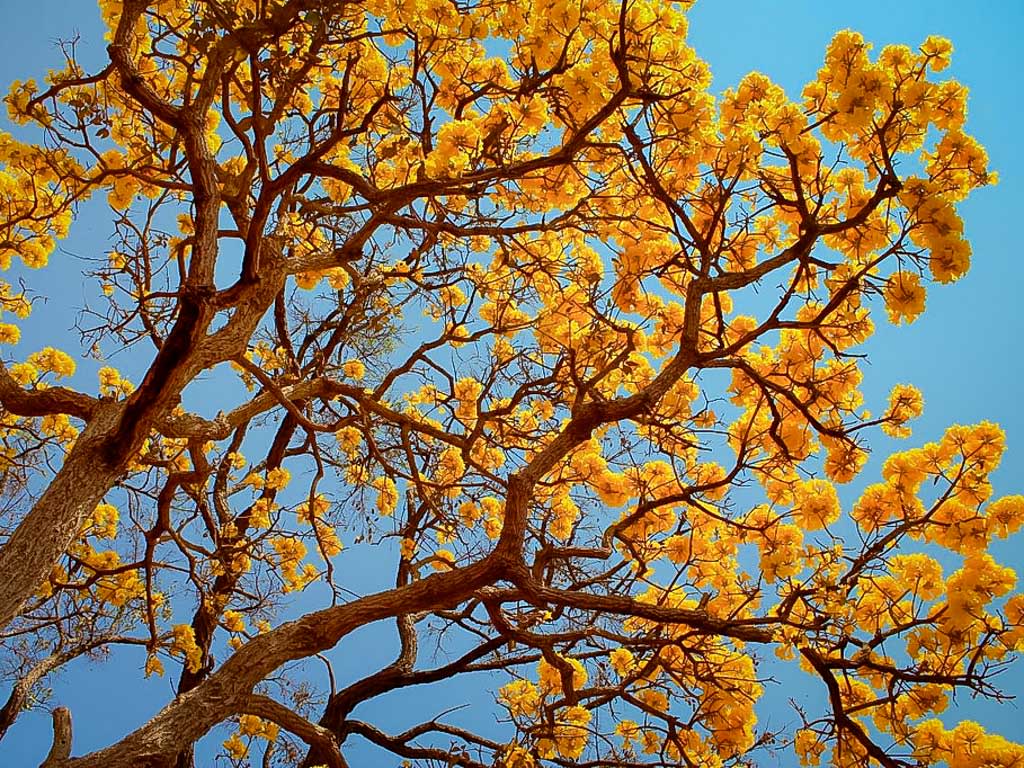 Eco-Friendly Products

Congo Bongo Ecolodges Manzanillo is daily working on a better way of taking care of the world. Now with all cleaning products like washing powder, dish cleaners soap, floor cleaning products, bathroom cleaning products and much more now without any toxic or any chemicals.
We believe we all give a hand to a better world and take very good of nature with using daily this kind of products.
If you like to know more about these products we use feel free to contact us and we are very happy to share it with you to have a good future with healthy nature...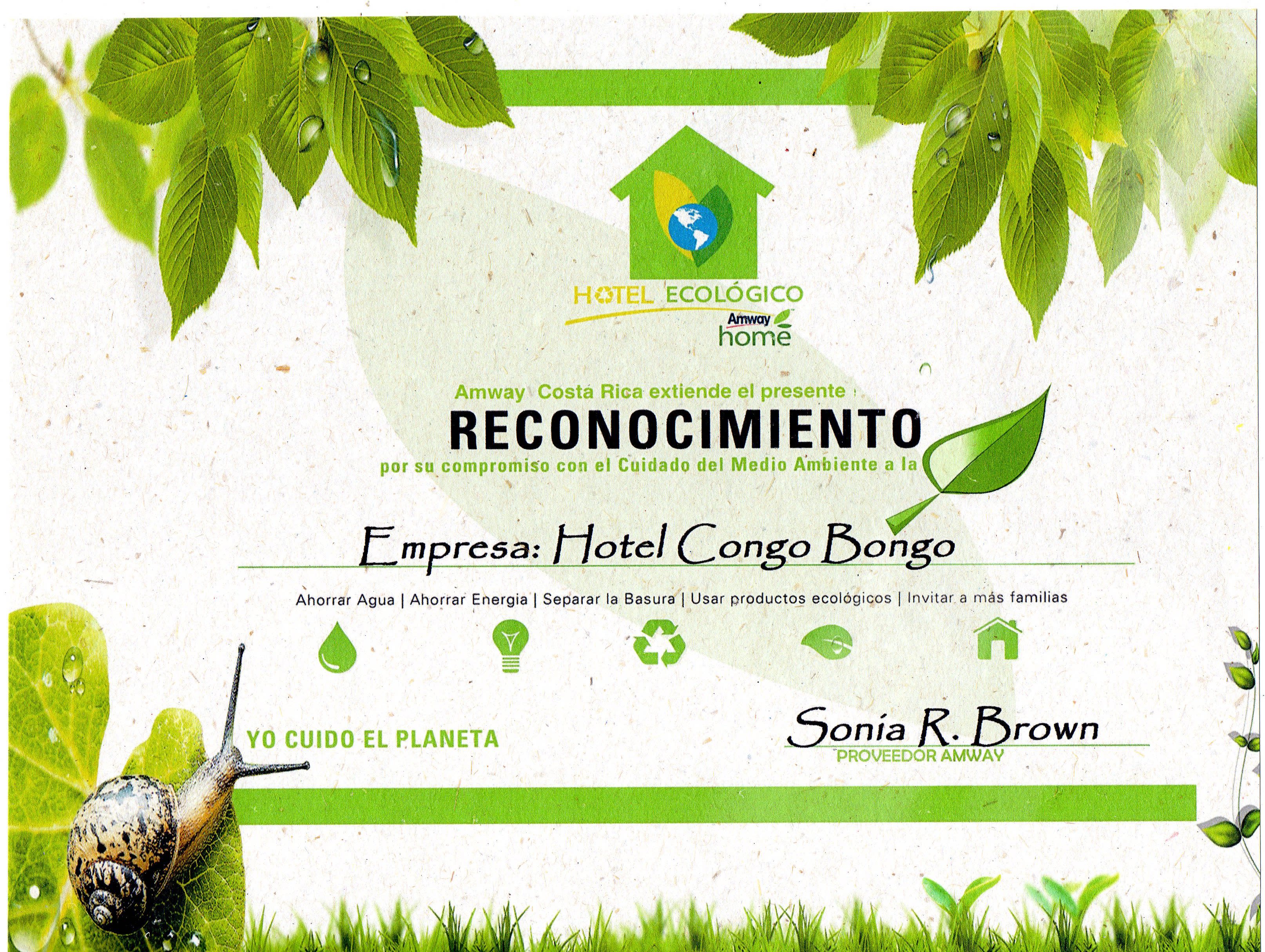 Congo Bongo installations:
All houses in Congo Bongo use low energy light bulbs and a gas heater for the shower. We use some roof material that is transparent plastic. This way we save energy on a cloudy day. No need to turn the lights on.
Congo Bongo Beach cleaning:
Our staff does a daily beach cleaning in front of the property. They rake the whole beach and get it ready so the guests can have a true beach day in paradise. Also, we try to keep the whole shoreline clean of plastic. This is a stretch of 6 kilometers in total that stretches from Manzanillo to Punta Uva.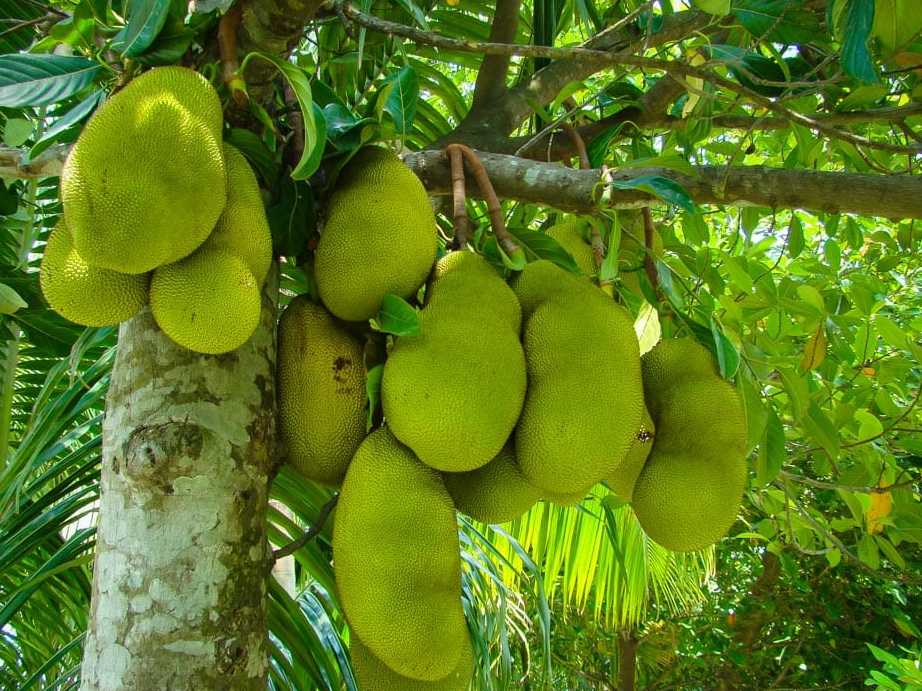 We also support other projects. We are always looking for new or established projects that we can assist. The focus is on those which aid animals and nature. We support efforts in the area as well as other areas in the world.
If we all make little contributions we believe the world will be a better world.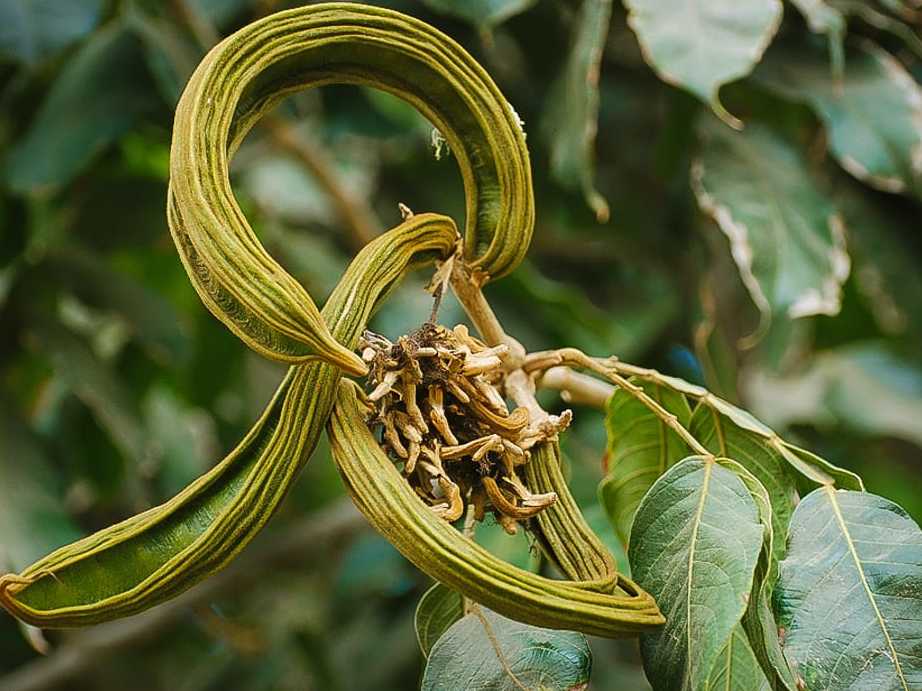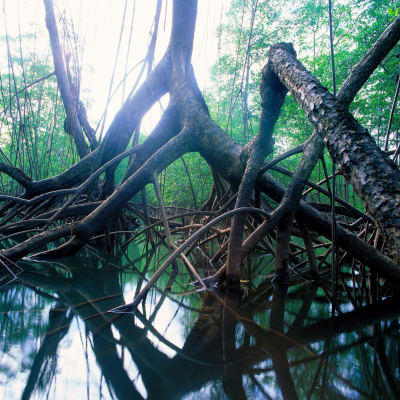 Our Videos